Linguatech continues its strategy of external growth and announces the acquisition of Het Vertaalcollectief. After joining forces with the ISO certified translation agency Textwerk last year, the arrival of Het Vertaalcollectief adds a new dimension to the group.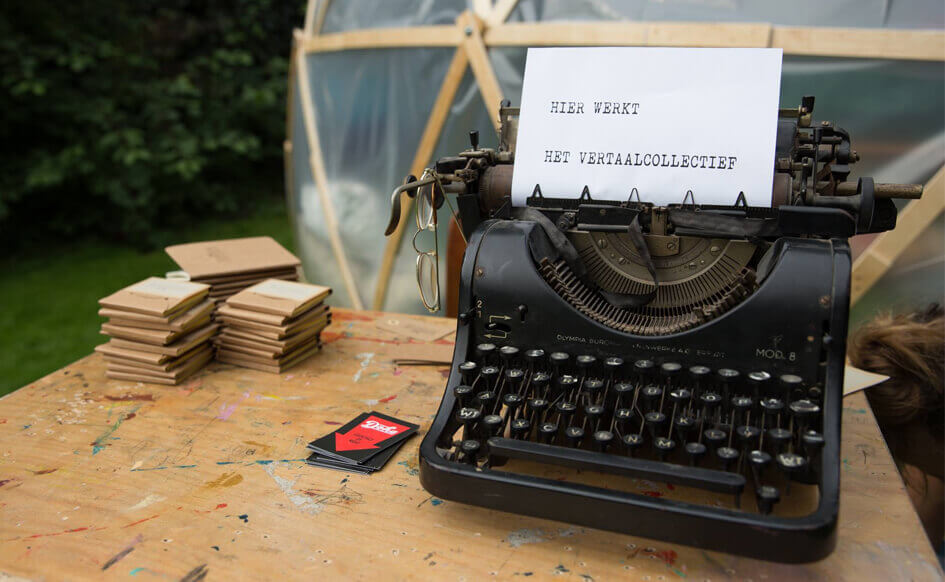 As one of the few agencies in the world, Het Vertaalcollectief solely specialises in creative translations. It enjoys an excellent reputation among clients in the film industry, fast-growing start-ups and the cultural sector and delivers to clients such as the Warner Bros, WeTransfer, HelloFresh and the Amsterdam Museum.
Technology is becoming increasingly important in the translation industry and to innovate is a complicated process that requires capital and expertise. For this reason, founder of Het Vertaalcollectief, Miles Niemeijer was faced with a turning point: are we going to reinvent the (technological) wheel ourselves or are we going to join an organisation that has been focusing on this development for years? In Linguatech, Niemeijer found the perfect partner to ensure a bright future for Het vertaalcollectief.
Milou Buiter, director and co-shareholder of Linguatech, is eager to add Het Vertaalcollectief to the portfolio. Het Vertaalcollectief currently utilises no specialist technology, which ensures that considerable steps can be taken when it comes to process optimisation: "It is fundamental that we retain the quality and creativity of the work delivered. Streamlining the processes will ensure that the current staff has more time to guarantee this, without losing sight of the personal contact with translators and clients that is so characteristic of Het Vertaalcollectief. The team of Het Vertaalcollectief is therefore looking forward to these technological improvements."
With the acquisition, Linguatech adds a creative pillar to its portfolio and positions itself as an all-round player in the translation industry. It offers a wide range of services, including SEO translations, ISO certified translations, creative translations and a SaaS solution. The various subsidiaries of the group have the same goal: to deliver high-quality translations to SMEs and to make international business as accessible as possible. In addition, Linguatech's infrastructure makes the application of AI solutions for content creation and translation manageable. The company is currently working on its latest innovation, in which its own smart software simplifies complex big-tech solutions for SMEs. "A step with which we are really shaping the future of multilingualism," says Buiter.